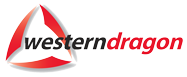 "Made in China" is a global phenomenon. China is recognised as the world's product production powerhouse and continues to grow rapidly. The country represents excellent opportunities and there is the potential for major operational and production cost savings. However, China's unique and complex legal, political and business system make it extremely difficult to successfully utilise China production capability without expert local guidance.
| | |
| --- | --- |
| | Sino-pack aims to be your partner in China by expertly dealing with all communication, production and commercial issues for your production. Sino-pack represents your company in China and deals at a local level with sourcing your production, executing quality standards and ensuring delivery quantities and dates are met. We are acutely aware of the importance of communication and pride ourselves on maintaining an extensive communication flow from factory in China to the Western receiver of the goods. |
Sino-pack has a unique approach that builds long term relationships and lasting partnerships by engaging in open and honest communication and by offering a commitment to professional delivery of our entire range of services. Our expert knowledge and experience removes the associated risks of production in China and our network of trusted and reliable packaging/printing professionals allows us to satisfy enquiries in a prompt and speedy manor.
Independent Quality Inspections:
If you are already producing or dealing with a factory in China, Sino-pack is able to act as a representative of your company and conduct regular quality audits of the ongoing production. This service ensures piece of mind when using either new or existing factories and offers continuous quality in production to meet Western standards.
Sino-pack is able to audit production quality to accepted benchmarks, ensure delivery numbers are correct and subsequent dispatch dates met.
Sino-pack is able to offer full translation services and so all legal, government and business correspondence can be fully translated into your language of choice. Understanding the unique requirements the Chinese manufacturers may stipulate is essential in creating hassle free trades. Sino-pack employees all are fluent Mandarin and English speakers, with knowledge of a wide range of Chinese dialects that enable them to do business in China on the critical personal level.
Print And Production Management
Sino-pack undertakes full production management in China on your behalf and offers a complete China based extension of your own business. Sino-pack has extensive experience in managing small to large scale print runs, devising production schedules and meeting specific customised design and print briefs. We offer a communication schedule and a quality management system to ensure smooth delivery of project objectives.
Sino-pack takes care of all your import and export issues with China customs. Sino-pack has licences to import goods in China, trade internally within China and also to export products globally. The legal, political, communication and tax issues are all directly taken care of by Sino-pack, and we also offer a consultancy service to guide you through the process.
Sino-pack is able to create a division of your business to provide you with a global presence, complete with a local address, telephone numbers and contacts. Sino-pack can assign members of staff to permanently project manage this facility and so your business can have a real presence in China.
Sino-pack was formed via a desire to source and sell China produced products to global markets and this remains our goal. When you engage with Sino-pack we endeavour to understand your business needs and identify your product requirements. Sino-pack has an unrivalled network of tried and tested factories and producers that constantly meet our customer's requirements. On receiving your brief we aim to source not only the most cost effective but also the best quality solution.
Sino-pack have warehouse facilities in Zhuhai and from here we are able to store and manage incoming or outgoing stock. Sino-pack have previously used this facility to hold stock and components for the production process and have limited the supply of key production components to factories and so a controlling influence can be placed in the hands of the goods receiver.
Sino-pack's warehouse and storage facility can also be utilised to hold produced goods prior to shipment. We will call off goods when requested and subsequently arrange for correct quantities to be shipped to the desired destination.
Sino-pack has a licence to import goods to China and also has the necessary official government license to trade within China. Sino-pack has extensive knowledge of the local market and has existing networks established that can offer a route into the enormous Chinese domestic market.
Sino-pack has significant contacts and existing business relationships within China and so we can provide cost effective haulage and freight solutions for your products. Sino-pack will arrange all the transport administration and ensure safe delivery via our delivery partners. Sino-pack has the capacity to store your product prior to export and will subsequently handle all administration, paperwork and export details.
Sino-pack take great pleasure in introducing their business partners to Chinese culture. Sino-pack make full arrangements on your behalf and so your business trip will be as rewarding and stress free as possible. Sino-pack offers assistance in obtaining visas, booking hotels, booking business meetings and arranging production visits. Sino-pack also arranges transport and interpreters for the duration of your stay. We are on hand to introduce you to the unique Chinese business culture and educate you on China business etiquette.
We can advise you on the best commercial set up for you and your business in China. We also have a subsidiary business that is China VAT registered and so we are able to trade within China on your behalf. We can even provide you with rented office space.